Wiki Home Installation and login Install iCafeMenu on HDD
Install iCafeMenu on HDD
2023-10-23
install, icafemenu
Although it can operate without it, ICafeMenu was created for a diskless system like CCBoot. But you can also install iCafeCloud on a disk system .
After initializing the

Server

 and

iCafeCloud

, we now need to proceed with the client's local HDD setup.

Open web admin and at settings - client settings scroll down where it says "run iCafeMenu on diskless" select NO  (Figure 1). iCafeMenu will auto update from server on each start.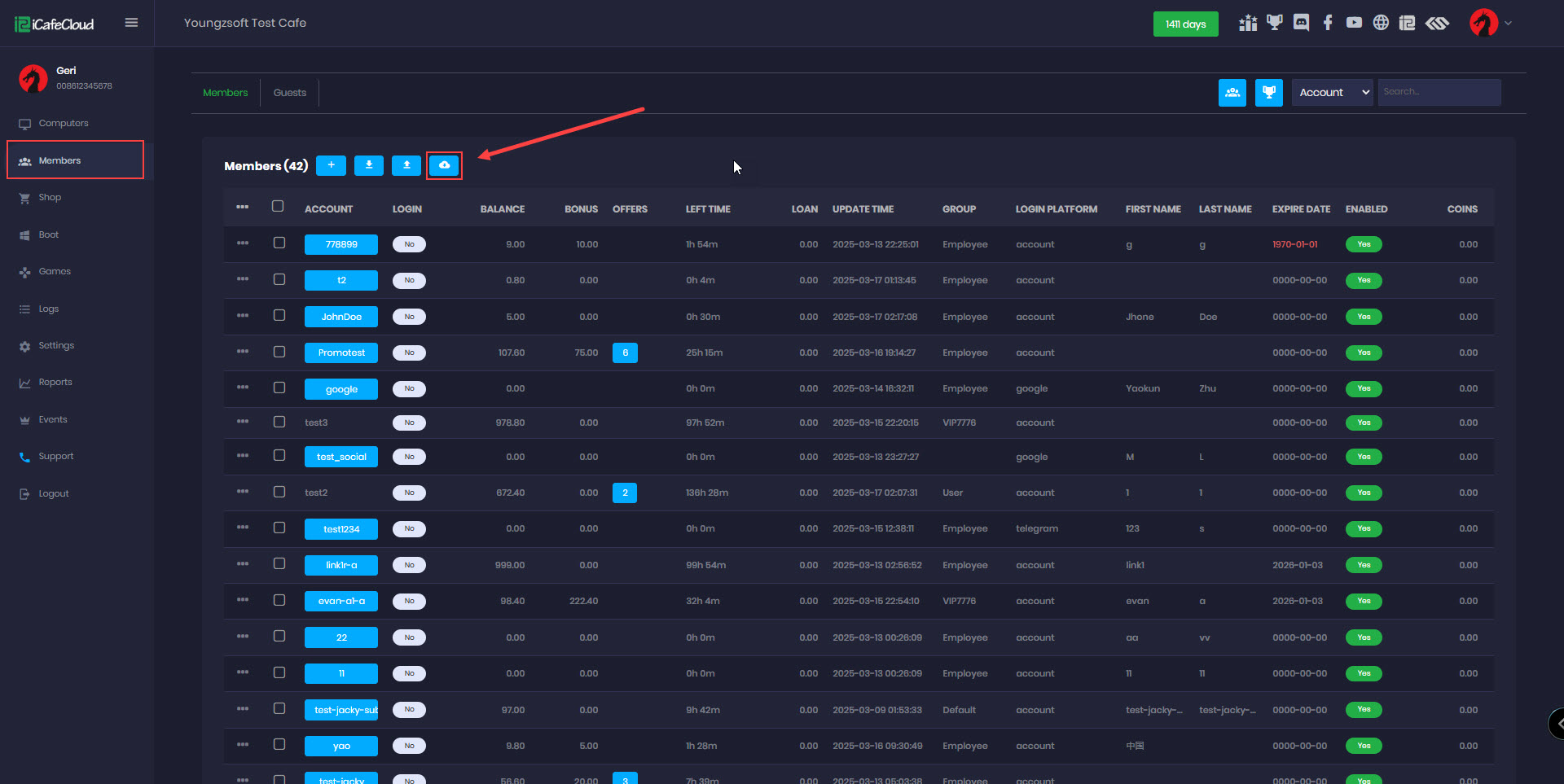 Figure 1
After installation, login to the

iCafeCloud

, open the Cloud panel and set the Main Game Drive as the drive letter of your client PCs, and the Game Save drive to one of the drives on the server/admin with free space(Figure 2).
Figure 2
Next step is to enable and install ICafeMenu from the game page.
Open control panel and go to games tab, search for ICafeMenu right click and then enable game (Figure 3)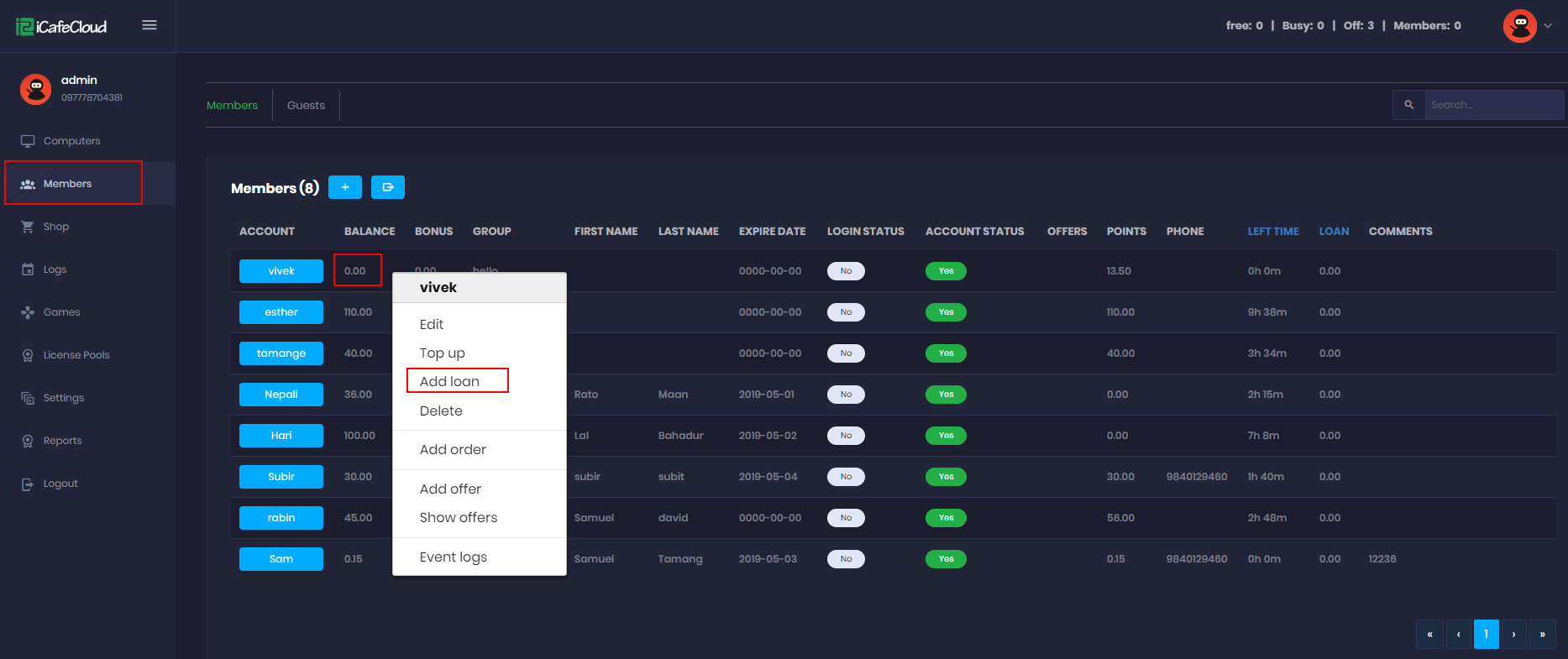 Figure 3
The default path will be the main game drive (D:) Change it to (C:); where C: stand for game save drive at the server/admin PC (Figure 4)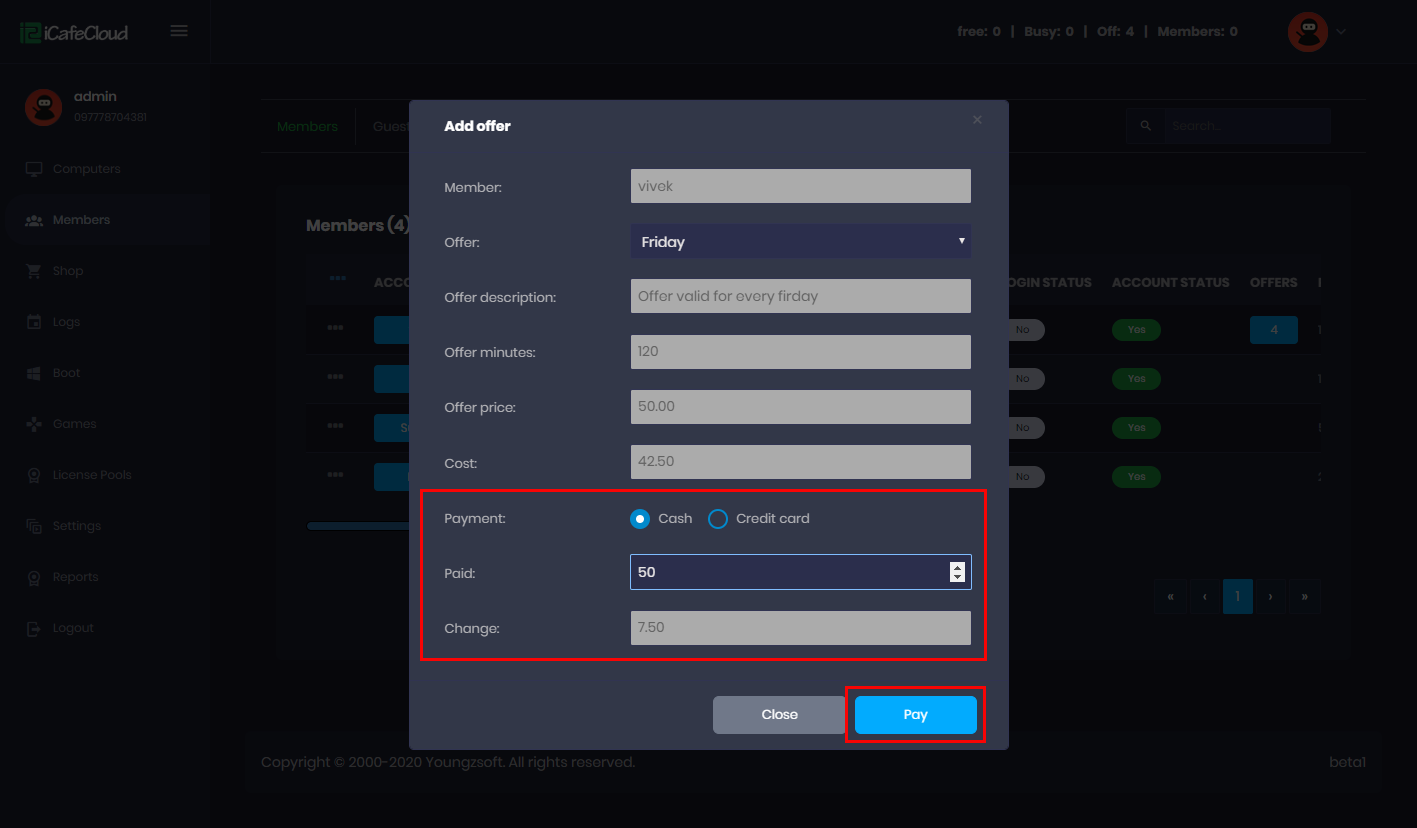 Figure 4
After submitting the changes, open the iCafeCloudServer and stop and start it once to apply the changes.

Make sure your network sharing is working and network discovery is working on both sides (server and client).

Once the download has completed, you can open the shared folder from the client PC and copy the ICafeMenu to the game disk on the client (better to create a new folder named " Internet Tools" and place iCafeMenu in it) while making sure that OverWolf is closed on the server (Figure 5)(Figure 9).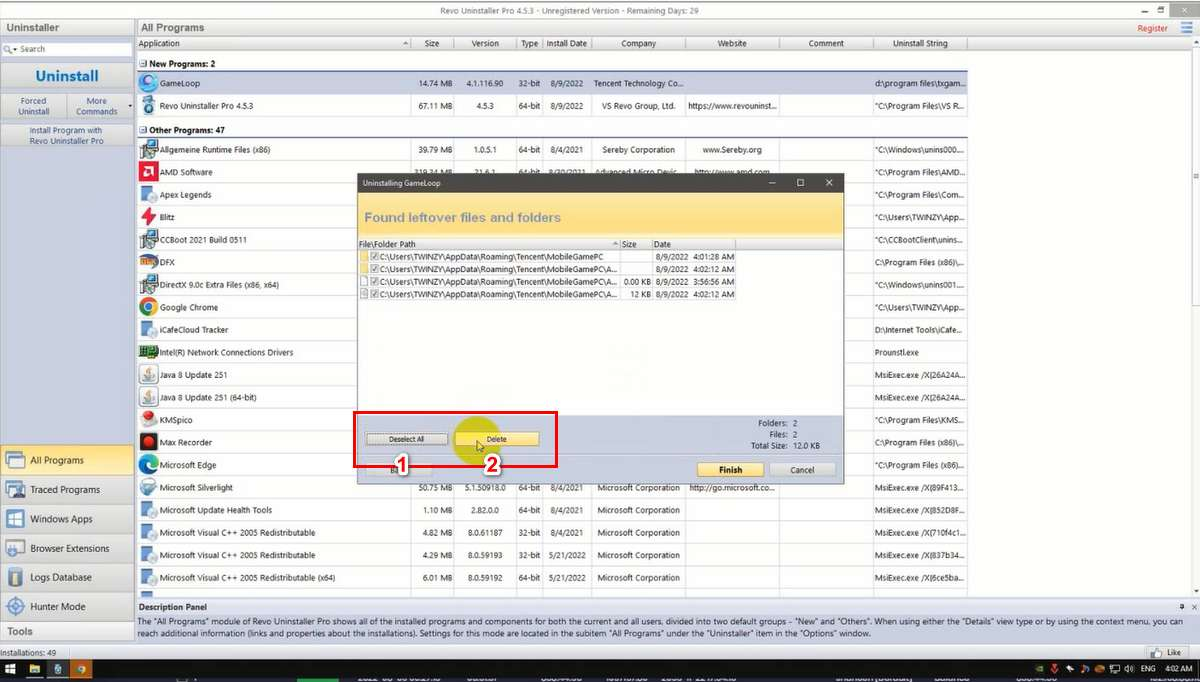 Figure 5
Copy the "iCafeMenu" into the "Internet Tools" folder on the game disk (Figure 6).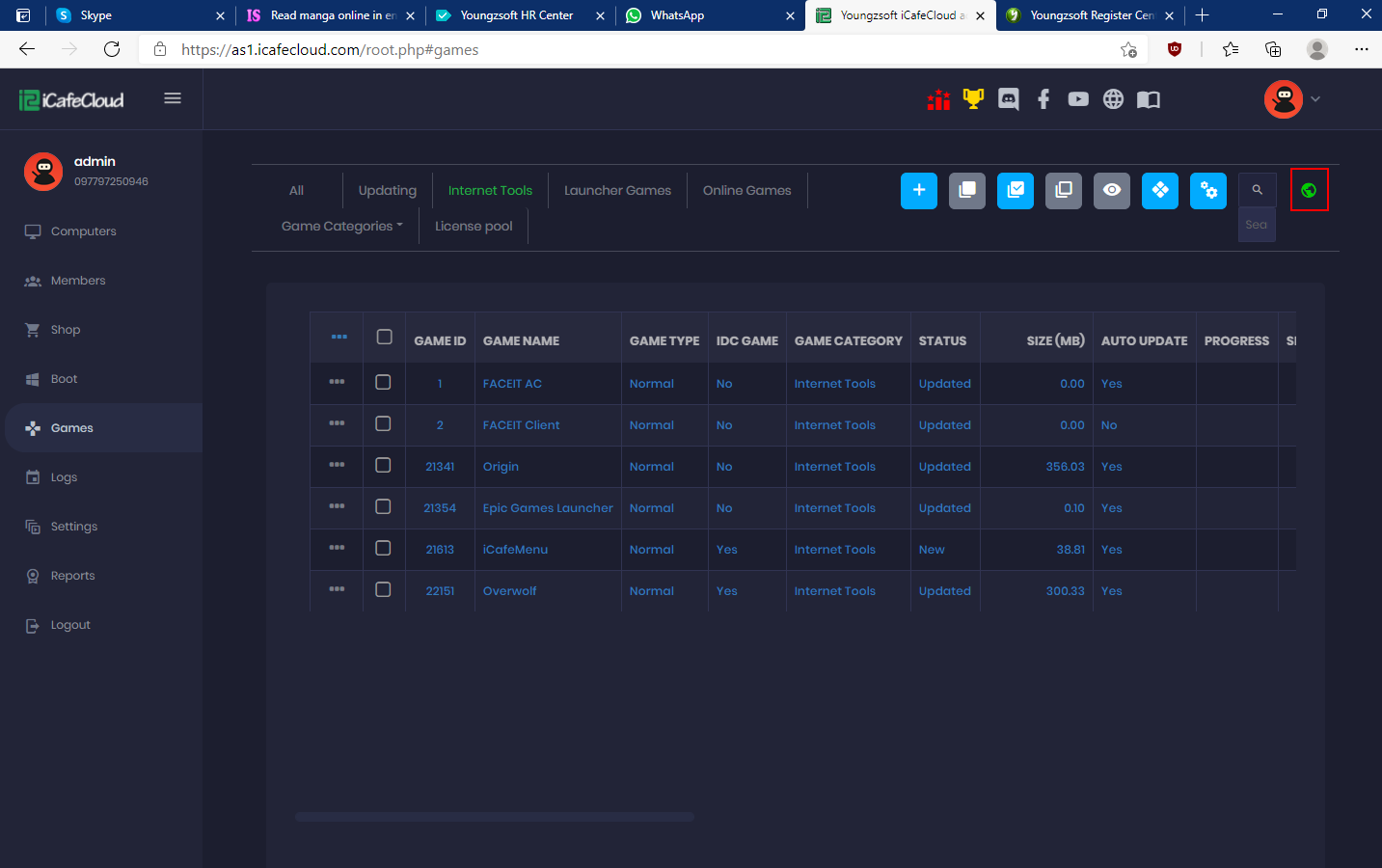 Figure 6
You have to run iCafeMenu as administrator on each PC for the first time as it will also install some registry, once you run in iCafeMenu login will show up.(Figure 7)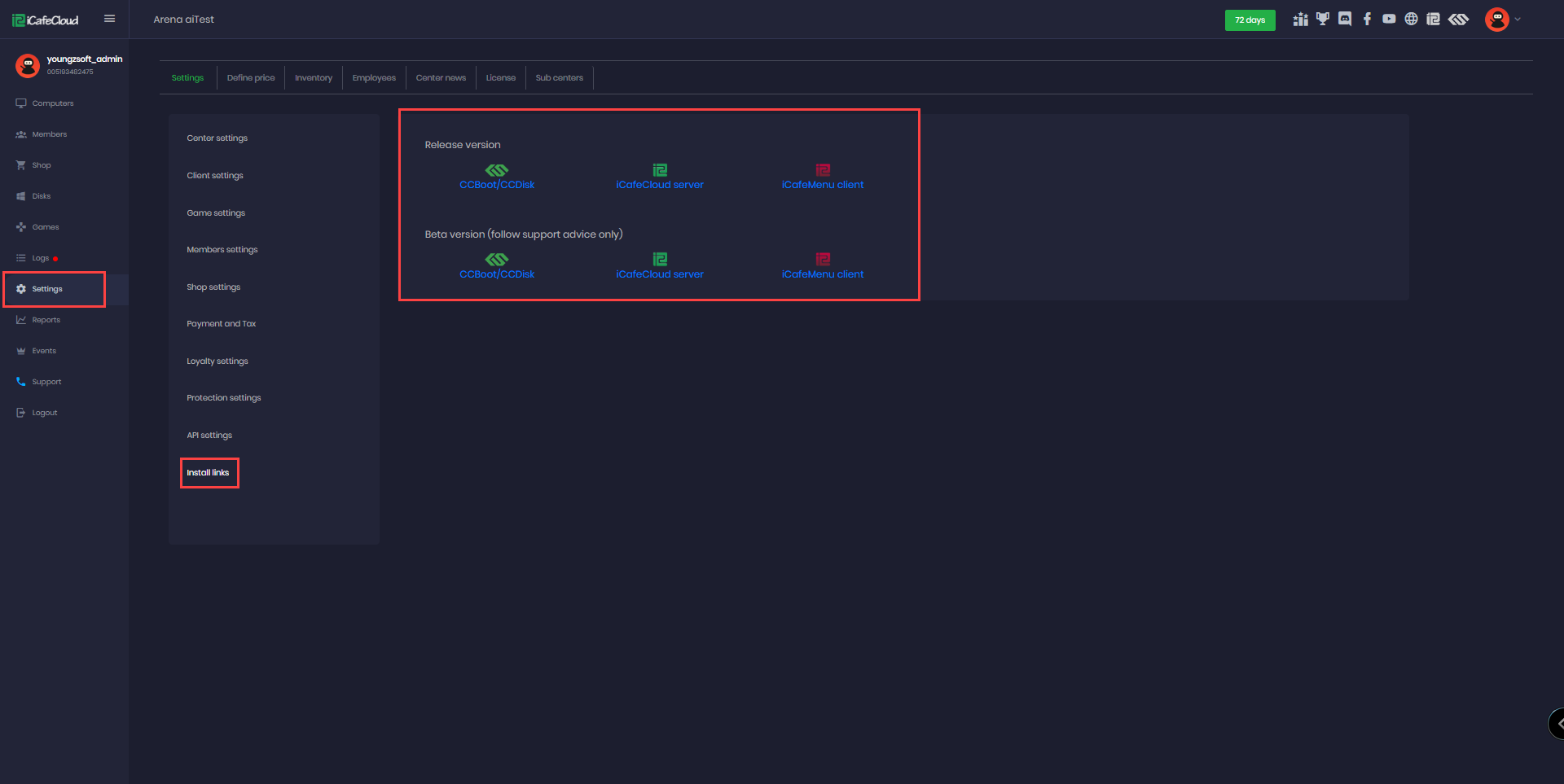 Figure 7
Reboot the client and iCafeMenu should start automatically once the PC is booted.

Once PC is booted and iCafeMenu is launched, the PC will be available on the

computers page

(Figure 8)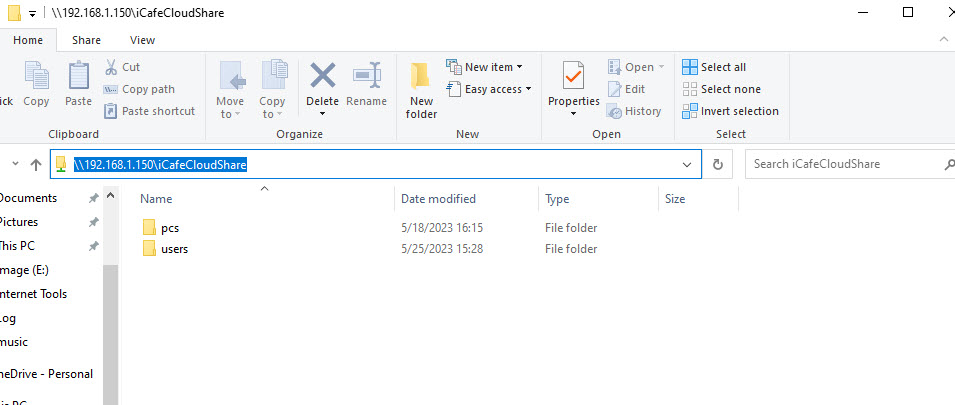 Figure 8
After the client has been listed, you can control them as required and start sessions.

Every time the client is restarted, ICafeMenu gets the latest update from the server; make sure you terminate Overwolf on the server side to permit this (Figure 9).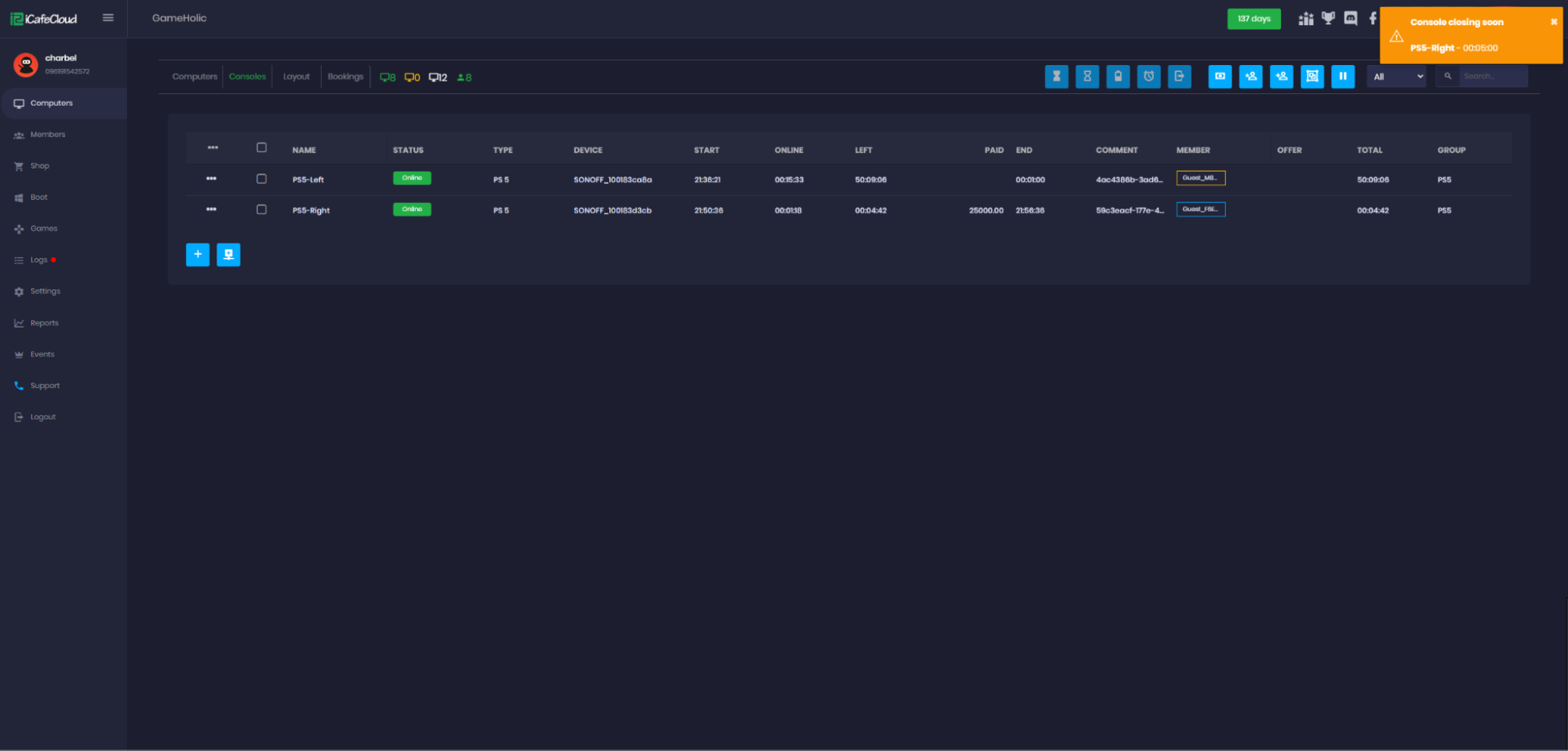 Figure 9
Related: