Wiki Home Settings page [Employees settings page]
[Employees settings page]
2023-05-17
employees, settings
You can manage accounts that can be created for the employees like admin, manager, and cashier account for your employees from the "Employees" tab on the settings page.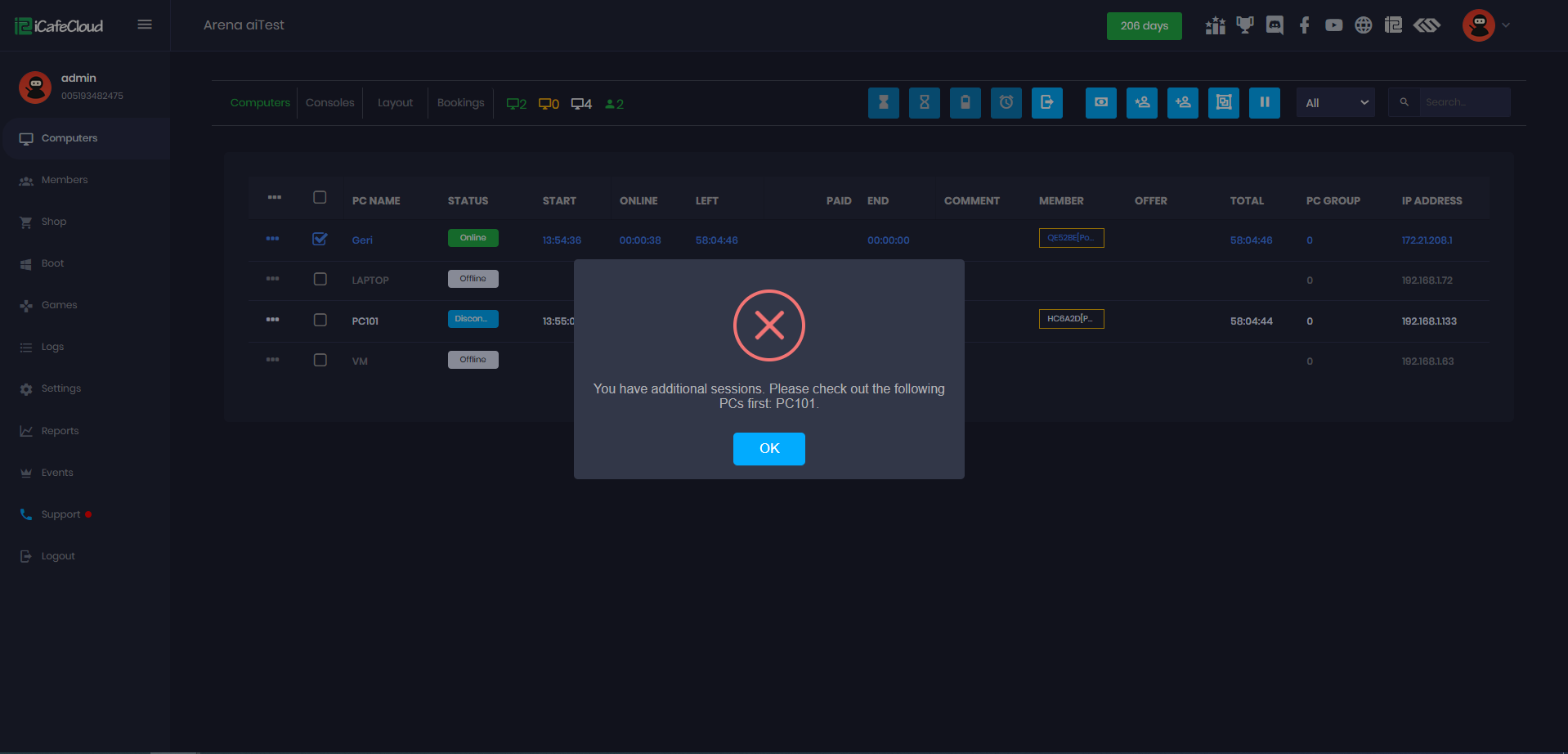 Unlike admin accounts, manager accounts have less access to features and functions in the icafecloud.
Manager cannot use his password to login to the client to exit icafemenu.

Manager cannot create PC groups in the Computers page or use Pause function

Manager cannot create Members groups in member page

Manager has access to Boot > computers page only and can add/edit/delete PC, Shutdown, reboot, logoff, or remote control the client PC.

Manager has access to enable Super Client

Manager does not have access to game categories or game settings.

Manager does not have access to customer feedback in the Logs page.

Manager only has access to inventory and center new in the Settings page while Admin has access to all options in "Settings" page.
Related: